Chief Justice Patricia Guerrero
Image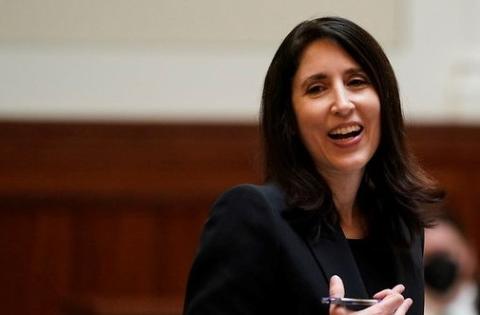 Chief Justice Patricia Guerrero is the 29th Chief Justice of California. She was sworn into office on January 2, 2023, making history as the first Latina to serve as California's Chief Justice.
Chief Justice Guerrero was nominated to office by Governor Gavin Newsom in August 2022, unanimously confirmed by the Commission on Judicial Appointments the same month, and overwhelmingly approved by voters in the November 2022 general election. The California State Bar Judicial Nominees Evaluation Commission rated Chief Justice Guerrero as exceptionally well qualified for the position prior to her public confirmation hearing.
As Chief Justice, she chairs the Commission on Judicial Appointments and the Judicial Council of California, the administrative policymaking body of the state courts.
In her first State of the Judiciary address, Chief Justice Guerrero highlighted her commitment to a more diverse and inclusive judicial branch, as well as technology that helped preserve access to justice for Californians during the pandemic.
Chief Justice Guerrero also adopted the Power of Democracy Civic Learning Initiative and has been active in the "Judges in the Classroom" civics program, which engages schools and encourages students to learn about the role of the judiciary.
Prior to becoming Chief Justice of California, she first joined the California Supreme Court as an associate justice in March 2022, making her the first Latina to serve on the state's high court.
Prior to being elevated to the California Supreme Court, Chief Justice Guerrero served as an associate justice at the Fourth District Court of Appeal, Division One since December 2017. Before her appellate appointment, she served as a judge at the Superior Court of San Diego County from 2013 to 2017, and was the supervising judge of its Family Law Division in 2017.
Prior to her appointment to the bench, Chief Justice Guerrero worked as an associate at Latham & Watkins LLP starting in 1997 and became an equity partner in 2006. She served as an assistant U.S. attorney at the U.S. Attorney's Office, Southern District of California from 2002 to 2003.
Chief Justice Guerrero is the daughter of Mexican immigrants and was born and raised in California's Imperial Valley. She attended the University of California, Berkeley as an undergraduate and earned a Juris Doctor degree from Stanford Law School in 1997.
During her legal career, Chief Justice Guerrero has contributed many hours of volunteer work, including as a member of the Advisory Board of the Immigration Justice Project, which promotes due process and access to justice at all levels of the immigration and appellate court system. She has also assisted clients on a pro bono basis in immigration matters, including asylum applications and protecting vulnerable families by litigating compliance with fair housing laws. While a justice on the Fourth District Court of Appeal, Chief Justice Guerrero was chair of the State Bar's Blue Ribbon Commission on the Future of the Bar Exam and chair of the Judicial Council of California's Advisory Committee on Criminal Jury Instructions.
In July 2022, Chief Justice Guerrero was elected to the American Law Institute, an independent national organization that produces scholarly work to clarify, modernize and otherwise improve the law. Chief Justice Guerrero has also received the following awards: 
Distinguished Jurist Award – American Academy of Matrimonial Lawyers (Jan. 2017)
Judicial Officer of the Year – San Diego Family Law Bar Association (November 2017)
Judge of the Year – San Diego La Raza Lawyers Association (September 2022)
Judicial Officer of the Year – American Board of Trial Advocates, San Bernardino/Riverside Chapter (October 2022)
Mary V. Orozco Abriendo Caminos (Opening Pathways) Award – Latina Lawyers Bar Association (October 2022)
Bernard E. Witkin Award for Excellence in the Adjudication of the Law (October 2022)
Trailblazers in the Law – Asian Pacific American Bar Association (December 2022)
STARBlazer Award – Philippine American Business Improvement and Development (February 2022)
California Woman of the Year – USA Today (March 2023)
Justice Cruz Reynoso Community Service Award – Mexican American Bar Association (March 2023)
Lifetime Achievement Award – Orange County Hispanic Bar Association (March 2023)